This post is a submission to TripBase's
My 7 Links
initiative after receiving nomination from
Haikugirl's Japan
to participate (Thanks, Ali!). The process is simple. Nominated bloggers identify posts that meet seven specified criteria and share them with readers. In turn I have the opportunity to nominate 5 bloggers, listed at the bottom of this post, to participate.
***
1. Your most beautiful post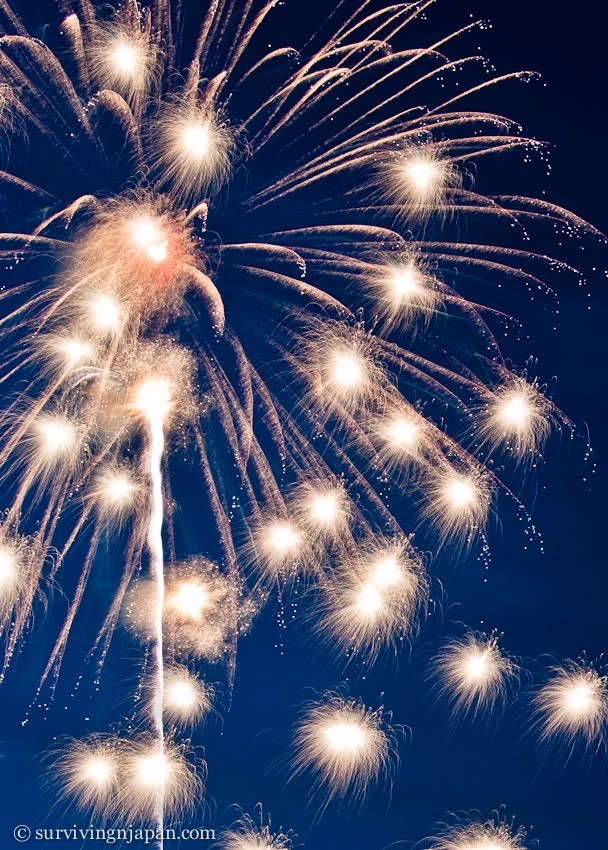 Many aspects of Japan are beautiful, and if you've visited my photo blog (or any other Japan-based photographer's blog) you'll know what I mean. That said, out of the posts I've included here on SiJ, I think the
Fukuroi Fireworks Festival
post (with photos) to be the most beautiful.
2. Your most popular post

Moving to Japan? - Read this first
Though the "Packing for Japan" post is moving up and I think will likely surpass this post, it has still remained at the top of the charts for months now.
3. Your most controversial post

Japanese Deodorant: What's in it, What's the Best, and What you Think
I don't consider SiJ to be particularly controversial, although people do disagree on things from time to time. This post, however, really seemed to bring out some strong thoughts.
4. Your most helpful post

A Guide to Birth Control Pills in Japan
I like to think most of my posts are hopefully helpful to someone! I could go by popularity, but I've received a lot of feedback on this one and it's been shared quite a bit.
5. A surprisingly successful post

Q&A: Making Friends in Japan
Though I haven't covered this subject in-depth, I know it is one that people think about. Nonetheless, I was surprised at just how much traffic this post received, in comparison to some of the other "Q&A" posts.
6. A post you feel didn't get the attention it deserved

HOW TO: Arrange a home delivery
I think the posts that haven't received as much attention are the ones that I posted in the early days of Surviving in Japan. This is one I think some folks might find helpful but that might seem buried amongst other posts.
7. The post you are most proud of

I try to do my absolute best work no matter what, so I usually take pride in what I do (though, I'm also a perfectionist and more often look at things and see how I can do better...)
I think I'll go with one of my latest ones,
Packing for Japan Q&A
, as it culminates a lot of the work I've done over the past year and a half in my efforts to get accurate information out to others.
***
And now, the next five bloggers I'm nominating are:
Budget Trouble
Japanese Castle Explorer
Japan Dave
Lioness in Japan
Tokyo Terrace
To find out who the other nominated bloggers are, please visit: My 7 Links:
Bloggers Nominated So Far
.